My reflective wrap-up for the month of November….
What I've been doing
Recording, editing and posting a couple more interviews for the Women Talk Work podcast

, including my chats with

fashion entrepreneur Viv Mitchell

,

professional golfer Joanne Mills

and

executive coach Jacqueline Jago

.

Working with my little bro Neale on an application for funding from the ACT Screen Arts Fund to develop a feature film story.

Many of my hours this month were consumed making a photobook of Ella's first 2 years. This is something that I've wanted to do for ages. Although the software was relatively easy to use, it was a painful process to select and arrange the photos. Let's hope that they were worth the effort!
Quarter 1 BAS was due this month, so I caught up on lots of scanning and filing and bookkeeping. Boring. But necessary. And better to just do it than have it hanging over my head.
I'm grateful for
This month we travelled to Bathurst to have an early Christmas celebration with Jason's family. Being the only grandchild, Ella received lots of gifts and attention and I'm so grateful that she has such a loving extended family.

I've had a couple of blurgh periods this month where I've felt stretched and over-committed and so so tired. Often when I'm in these little funks, I find myself feeling grateful for the most basic things – supermarkets where you can buy all the food you need, hot water that just comes out of the tap when you turn it, a basic, but comfortable house that is our own space etc.
I've been thinking about
Body/mind interaction and how much healthier I feel mentally when I'm physically healthy. Related, I've also been noticing (or trying to notice) the little signals my body gives when things are getting a bit out of whack – the little ulcers on my tongue or pimples on my face when I've been eating too much sugar, the headaches when I'm tired, the fatigue when I'm dehydrated. I want to get better at listening to my body while it's whispering to me, before it has to shout!

 As I mentioned above I've felt a little stretched this month so I've been thinking about saying no and setting (and enforcing) stronger boundaries with my time.

Jason bought us both

Fitbits

(I have the

Fitbit Charge HR

), so that's got me thinking about increasing my activity and my sleep! I'm also noticing how much more solid my sleep is on days that I get the 10,000 step goal.

Facilitating from place of authority vs position of inquiry. Long story to explain this one (that I've half written another post about), but the short version is that I went to a workshop at the ANU on women and leadership which was not particularly well facilitated. Despite getting absolutely nothing from the content, I did takeaway an important learning about knowing, as a facilitator, whether you are facilitating from a position of authority (ie. you are a subject matter expert and part of your role is to transfer your knowledge to the students) or a position of inquiry (ie. you are a process expert and your job is to elicit, synthesise and connect the experience and knowledge of the people in the room).

Another session at the same ANU leadership symposium was great.

Professor Michelle Ryan

's presentation got me thinking is the

role of choice and barriers in women's leadership journeys

.

How much I'm enjoying getting older and feeling like I'm growing into myself and feeling much more comfortable with who I am (and giving many less f*#ks about what other people think).
I'm excited for
Excited (and a bit nervous) to have signed up for the

CBR100 Challenge

(25km event).
I've been reading
Three books read this month, all autobiographies/memoirs.

Reckoning

 by Magda Szubanski, 

Open

 by Andre Agassi, and 

Not Your Ordinary Housewife

by Nikki Stern. Open and Not Your Ordinary Housewife were borrowed via the new BorrowBox app that ACT library (and presumably many other public library) members can access. I read much more on my phone so it's great to be able to borrow rather than buy new books.

I've completed my 2015 Reading Challenge to read 25 books! I haven't read this many books in years! This year I made a deliberate commitment to try to read more books and spend less time reading short form blog posts/social media, and I've enjoyed (and benefited from) sustained attention on a topic/story.
I've been listening to/watching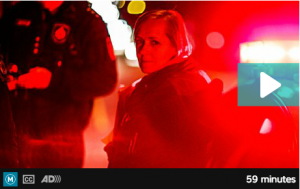 These monthly Head & Heart posts were inspired by Helen @ Lime Tree Bower. If you want to get involved, simply write your own version and please add a link to it in the comments as I'd love to read it!