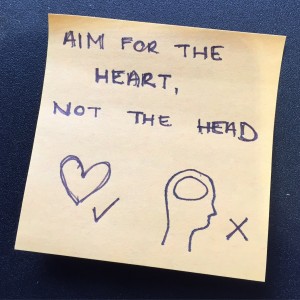 Cal Fussman shared this advice for interviewing on the Tim Ferriss podcast. His story about interviewing Mikhail Gorbachev was amazing!
I've been doing a lot of thinking and reading about story-telling lately (see my recent book reviews) and want to find more ways to use and promote 'story-telling' in my work and my side-projects. I am a big believer in the utility and power of pictures to elicit stories (and memories, opinions etc) so I've made myself a set of picture cards and am quite pleased with the result.
Mostly the images are (creative commons licensed content) from Flickr (with a couple of my own photos included) which I had printed as 6×4 photos at Officeworks (for 10c per print). I recorded the Flickr attribution on the reverse of each photo and laminated them, and now have this great set of 33 cards (which I'll keep adding to).
Improving Your Storytelling by Doug Lipman
My rating: 3 of 5 stars
This book is aimed at the reader who has already had some experience with storytelling and is ready to learn more. Given the authors professional background, much of the book is focused on 'performance storytelling' so may not seem all that relevant to those that are interested in storytelling in other settings (particularly business/organisations). However, I particularly enjoyed the chapters on 'What is a Story?', 'Learning the Story' and 'Discovering the Meaning'. The information in these chapters is valuable and applicable to all storytelling, regardless of the context/environment. Compared to 'The Story Factor', 'Improving your Storytelling' is a more practically focused book and offers more 'how-to' type information.
My notes from Improving your Storytelling: Beyond the Basics for All Who Tell Stories in Work and Play
[Disclaimer: The notes below are rough, and may be a mixture of direct quotes, paraphrasing, and my own thoughts/ideas/reminders. They're written here primarily for me (so they may not make much sense out of context, especially for those who haven't read the book)].
(11) Whether you think of yourself as a 'storyteller' or not, you tell people what happened to you.
(13) The best assistance doesn't 'fix' your story or tell you what to do. The best help improves your ability to make your own decisions. It doesn't paint the screen. [Read more…]