When Ella was born a few of our good friends (all with kids) gave us meals. As we muddled our way through the initial fog of first-time parenting, these meals, which we could whip out of the freezer, bung in the microwave, and have on the table in less than 10 minutes were a godsend and saved us from eating toast for dinner on many occasions.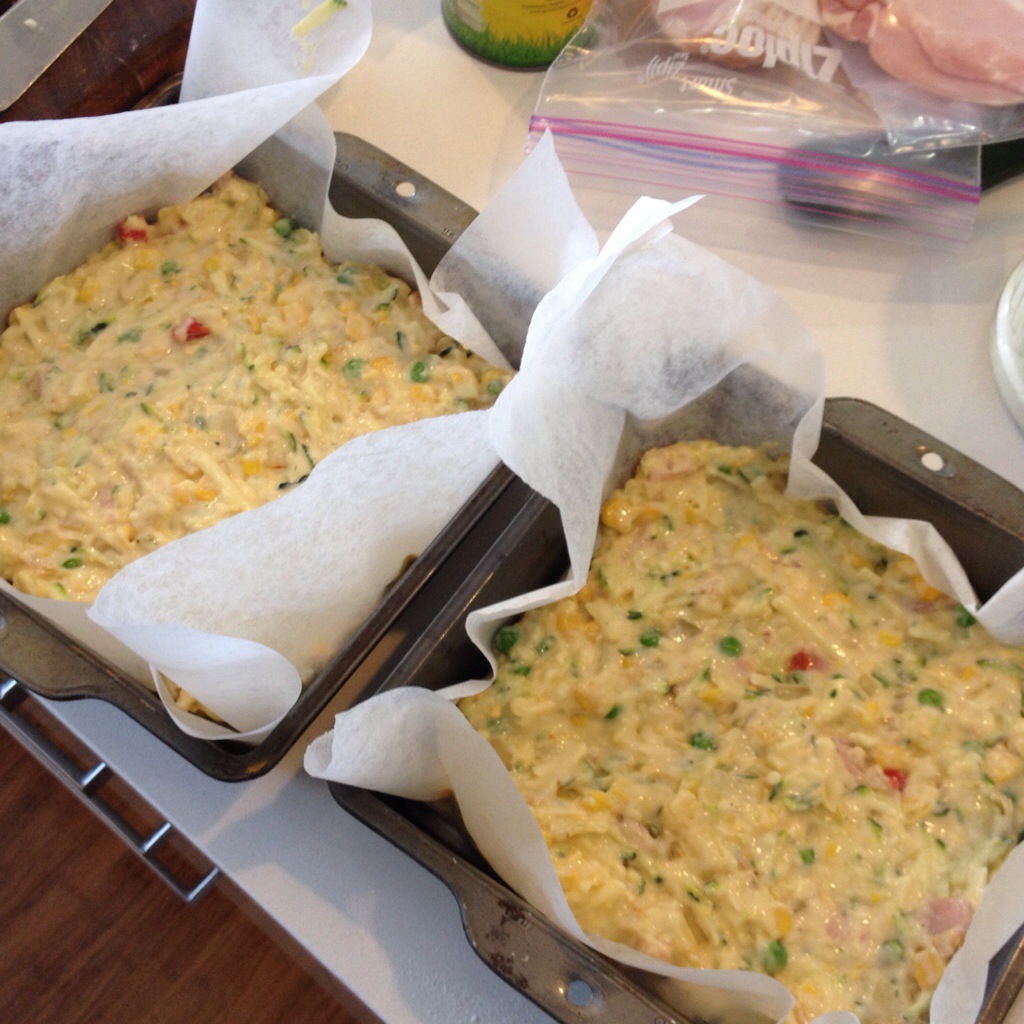 While I was so grateful to have these gifts of delicious home-cooked food I couldn't help feeling a little upset. Upset because, in the haze of sleep-deprivation, utter exhaustion and compete overwhelmption, I couldn't possibly foresee a time when I'd be able to cook dinner for myself, let alone have the capacity to make a meal (or meals) for a friend.
But today, a little over a year later, while my daughter naps (in her own bed for over an hour!) I'm making a bacon & vegetable slice for a girlfriend with a 4-day old baby and quietly smiling as I think about how far I've come.