It's been over 3 months between Head & Heart posts! The short story (excuse?) is that work and life got on top of me, and I was questioning/doubting the impact that some of the regular habits/practices (including these posts) were having on my life. There's been a fair bit of change over the last 3 months – including resigning from my job to take a break, revaluate priorities, and recalibrate a little – and I'm certainly not going to even attempt to catch up on 3 months worth of thinking/learning/reading/listening in this post!
As well as determining that writing (and later re-reading) these posts is in fact a valuable practice for me, it turns out that there a few people who actually read these posts and find them useful or interesting, so it's definitely something that I intend to get back to doing more regularly.
---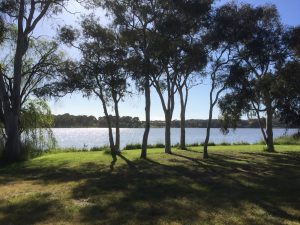 Related to the above comment about resigning and recalibrating, I've been doing a lot of thinking and reading about burnout. Articles/resources that particularly resonated with me included:
---
Since I last posted, I've finished a few books (and started and abandoned quite a few more):
---
Some posts that I thought were worth bookmarking/sharing:
---
I'm super late to the party (in fact I think the party is well and truly over), but I finally watched Making a Murderer. It's a bit of a joke in my family about how I can't handle mistaken identity/wrongful conviction movies – I find them so distressing that I feel physically uncomfortable (watching The Fugitive practically causes a panic attack!) – so I wasn't sure how I'd cope with this. I've read some of the criticism online about the potential bias of the filmmakers in selecting what to show in the documentary, but regardless, I do think it raises really important issues around the level of unquestioned trust and confidence society places in law enforcement agencies, and the significant disadvantage that poor and less educated people have when it comes to navigating the legal system. Alec Baldwin's Here's The Thing interview with defence lawyer Dean Strang is worth a listen for anyone who watched the series.
---
As for podcasts, Longform and Hidden Brain (a recent discovery) episodes have featured heavily on my playlist. I also enjoyed Carly Findlay's interview on the Osher Gunsberg podcast. Carly is awesome and I've been lucky enough to work with her on a couple of She Leads events, and I think it was actually through Carly's blog that I first discovered Osher's podcast.
---
This post, 'How getting rid of 'stuff' saved my motherhood', has re-inspired me to cull our own stuff, maintain a more organised, simple home and be more conscious about what we keep and let in to our space. It's probably a subject for a separate, longer post but since E came into our lives we've experienced new demands/constraints on our finances, time and space – which has forced us to be more intentional about how we use our resources in all of these areas. I've still got a long way to go, but so far I've used some of my current period of unemployment to cull and tidy a few of our main living spaces/storage areas and I feel lighter and less overwhelmed as a result. Now the challenge is to maintain relatively organised spaces and avoid letting clutter back in. Rather than get caught in this cycle of tidying up / mess / tidying up / mess etc I'm trying to take more of a design thinking approach and really study why and how our spaces get cluttered and messy and try to put in place solutions to resolve these (rather than just dealing with the symptoms).
Toys and trinkets that E collects feel like a big source of the clutter in our home, so Christmas (as well as birthdays) can often see a new influx of stuff into our home thanks to extremely generous family! The Minimalists recent podcast episode on giftgiving had some useful ideas for a more intentional approach to giftgiving.
---
Head & Heart are approximately fortnightly posts about what I've been reading, watching and thinking about – things I thought were interesting, and that you might find interesting too.
* These are Amazon Affiliate links.